It's a big week for Jim Carrey.
The iconic comedy chameleon returns to TV on Sunday, Feb. 9 with the second season premiere of Kidding, the tragicomic Showtime series in which he plays the grieving beloved children's TV host Jeff "Mr. Pickles" Piccirillo. And just a few days later, he makes his big-budget big screen return as the villainous Dr. Robotnik in Sonic the Hedgehog, his first wide-release film since 2014's Dumb and Dumber To. 
And in honor of such a big week, he's been making the rounds, delivering the sort of interviews that only Jim Carrey can. (Who will ever forget his 2017 interview with E! News during New York Fashion Week when he said, among many wild things, "There's no meaning to any of this. So I wanted to find the most meaningless thing that I could come to and join and here I am"?!)
There was the appearance on The Graham Norton Show in the U.K. where he joked about Margot Robbie's looks and talent to her face and serenaded Daniel Kaluuya. And then there was the trip to Good Morning America where he left co-host Michael Strahan visibly uncomfortable more than once as he let loose on the set. 
And there's sure to be more where that comes as we get closer to Sonic the Hedgehog's release. 
In honor of Carrey's big week, let's take a look at 20 of the most fascinating facts from the life of one of comedy's more fascinating men!
Jim Russell/Toronto Star via Getty Images
1. Jim Carrey was born in the Toronto suburb of Newmarket, Ontario, Canada as the youngest of four children.
Nicole Wilder/SHOWTIME
2. At age 10, wrote a letter to Carol Burnett, telling her he was a master impressionist and would be a great fit for a job on The Carol Burnett Show. He was thrilled when he received a form letter back.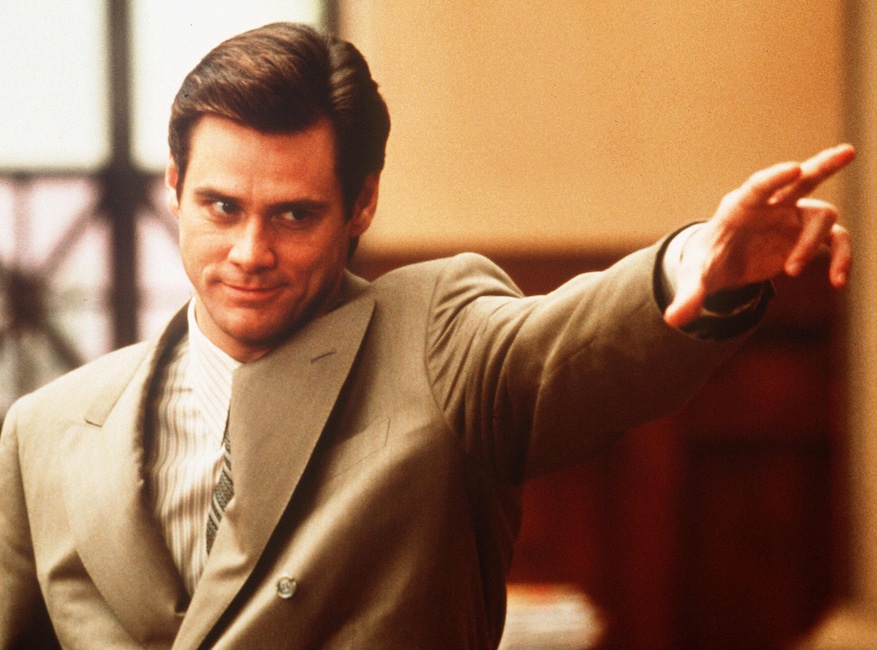 Melinda Sue Gordon/Universal/Kobal/Shutterstock
3. In seventh grade, a teacher offered Jim the chance to spend 15 minutes in front of the class at the end of the day if he would just let his classmates work in peace. So, he would spend his spare time after he'd finished his work making notes on the bits he wanted to try out. "Even then I was ruffling feathers," he told Rolling Stone in 1995.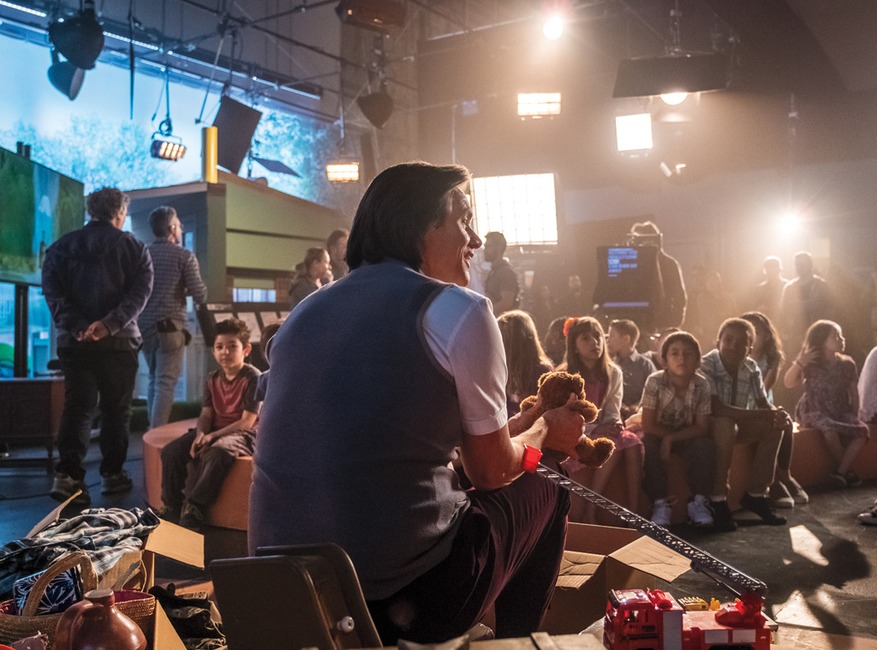 Showtime
4. In high school, the Carreys fell on hard times and all the children had to report to work after school for an eight-hour shift at the Titan Wheels factory where dad Percy worked, leaving them exhausted and miserable. He quit school at 16 to work, convinced his life would amount to nothing else.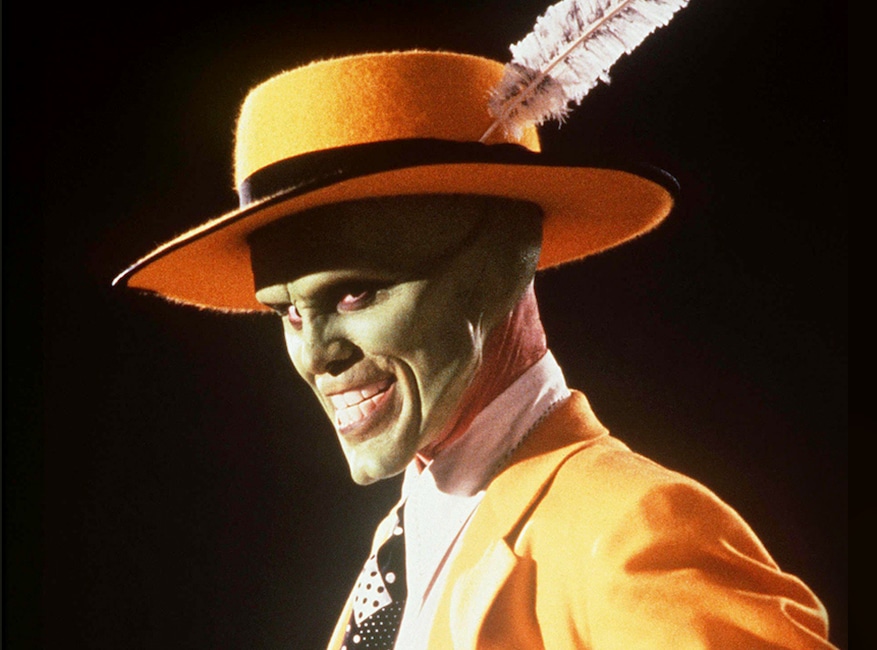 New Line/Dark Horse/Kobal/Shutterstock
5. Percy helped Jim begin his comedy career, driving him to Toronto's Yuk Yuk club for his debut. Wearing a yellow suit made by his mom, he bombed.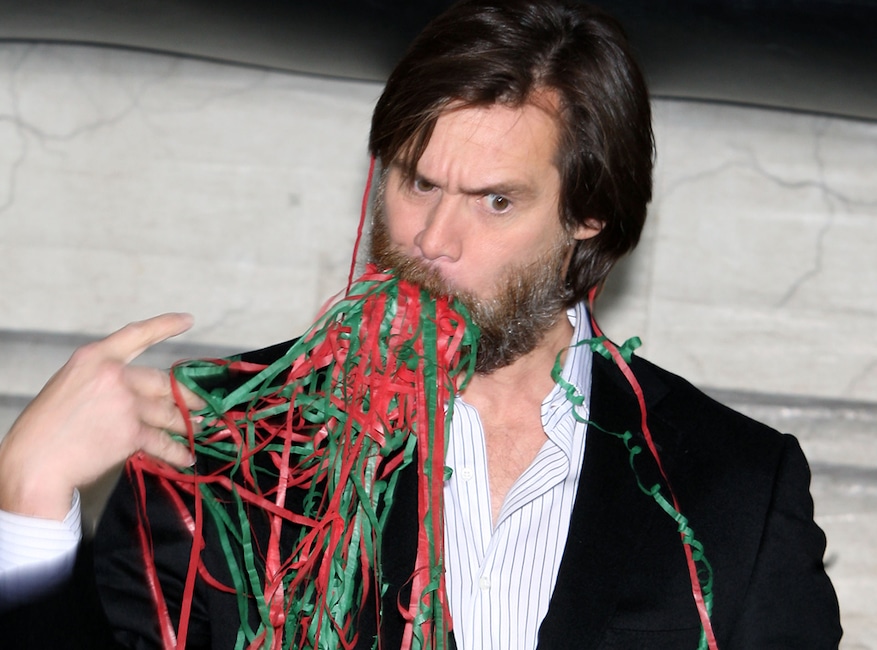 Marion Curtis/Starpix/Shutterstock
6. As his stand-up got better, he caught the attention of the legendary Rodney Dangerfield, who hired him to open for him on tour, taking him to Las Vegas.
Fox-Tv/Kobal/Shutterstock
7. He once dated singer Linda Ronstadt for 8 months in the early '80s.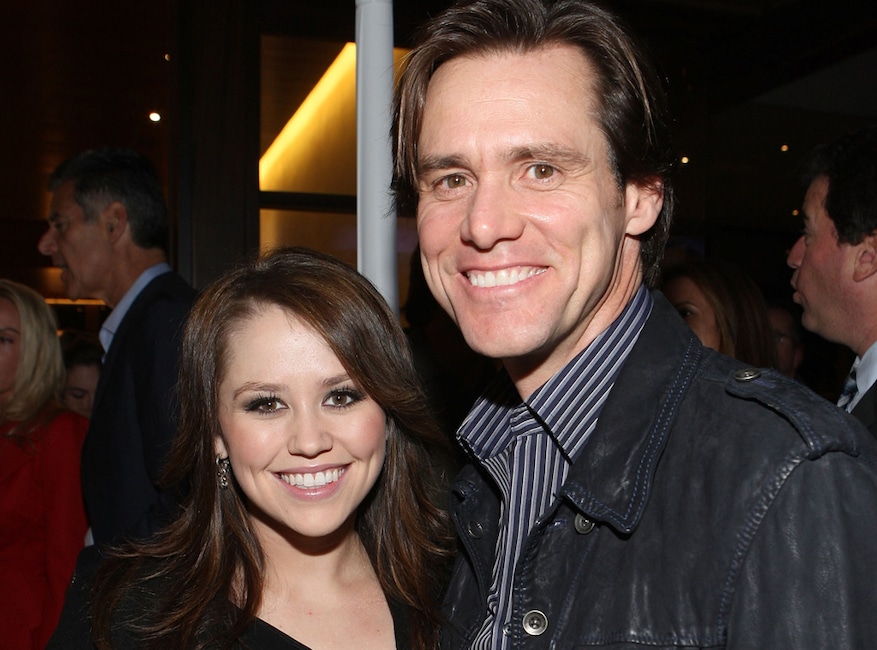 John Shearer/WireImage.com
8. After meeting aspiring actress Melissa Wormer as she worked as a waitress at the Comedy Store, they got married in 1987. Their daughter Jane, who once competed on American Idol, was born later that year.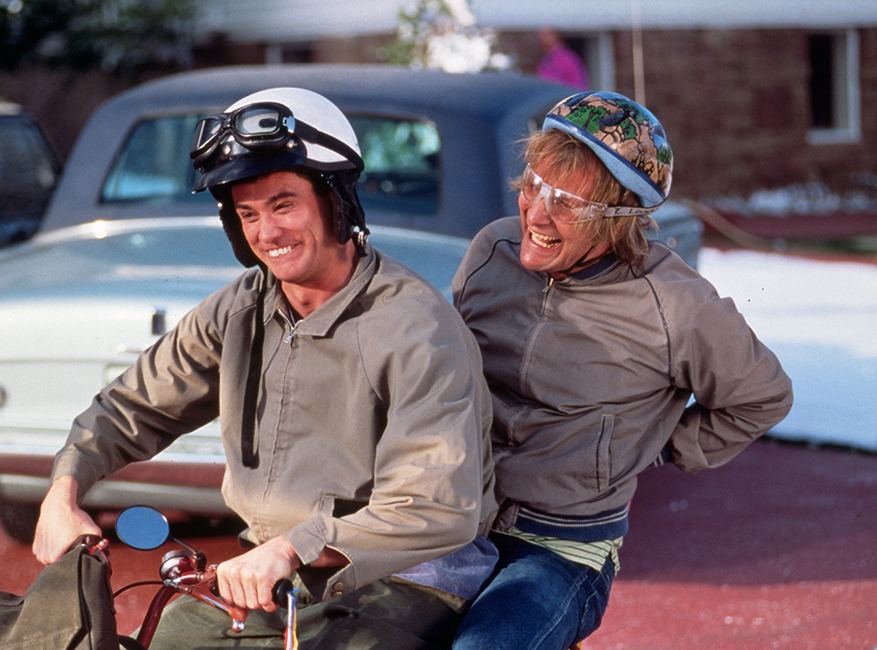 Snap/Shutterstock
9. After meeting Lauren Holly on the set of Dumb and Dumber, they got married in 1996, a marriage that lasted less than a year.
Alberto E. Rodriguez/Getty Images
10. Dating Jenny McCarthy from 2005-2010, the couple became famous proponents of the anti-vaccine community, believing the MMR vaccine to be the cause of autism.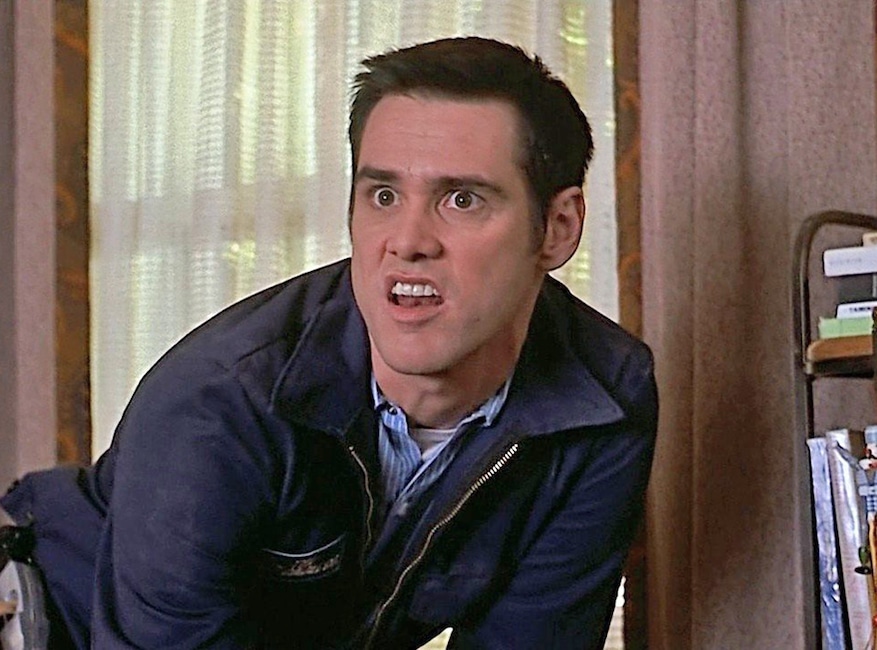 Columbia Pictures
11. His $20 million payday for the 1996 dark comedy The Cable Guy set a record for the highest salary a male actor had ever received for a film.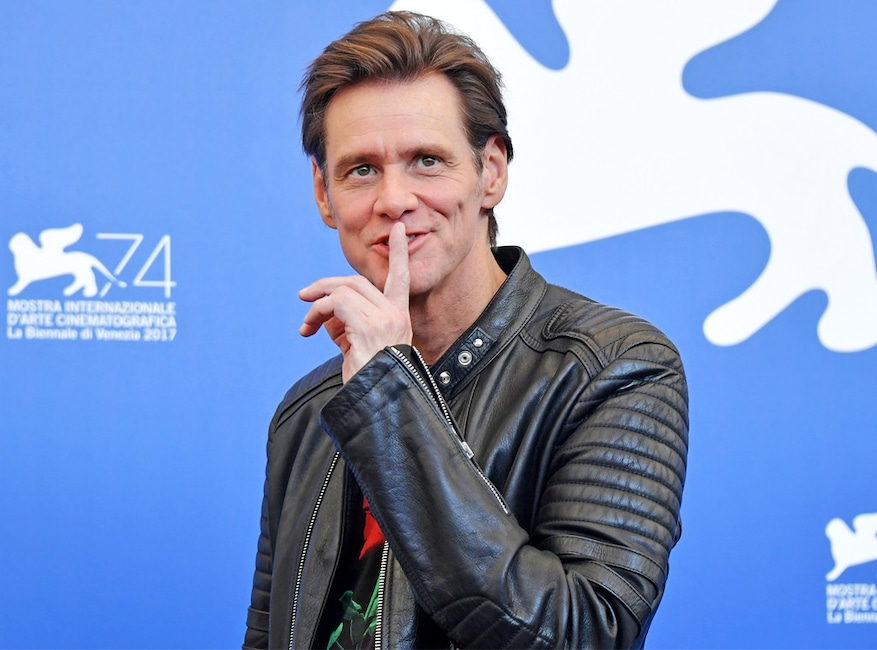 Dominique Charriau/WireImage
12. In 1996, he was offered the role of the Eighth Doctor on Doctor Who. He declined.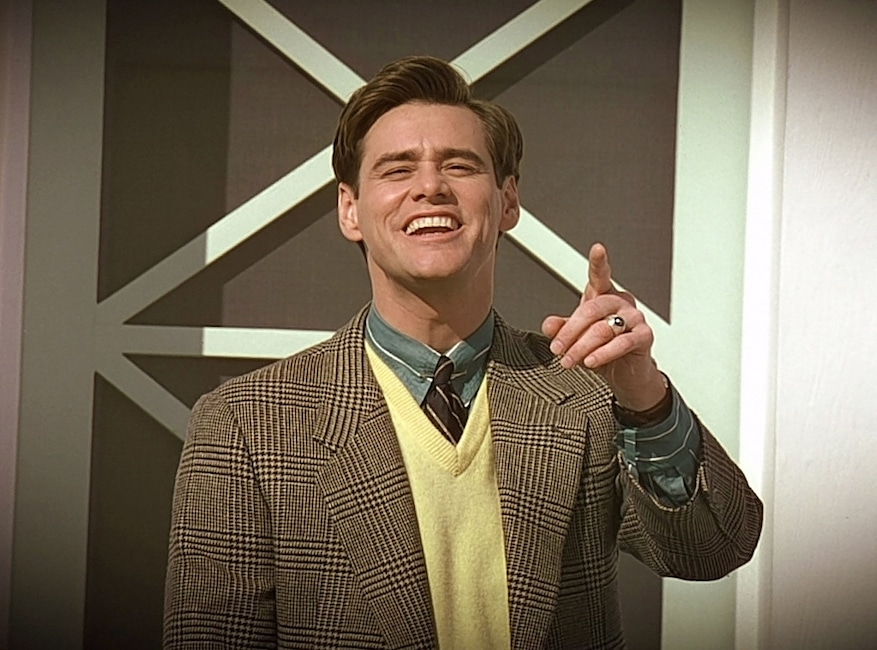 Moviestore/Shutterstock
13. When the rapper Tupac Shakur was imprisoned in 1995, Carrey, upon hearing he was a fan of his, would write him humorous letters to help him get through his time behind bars.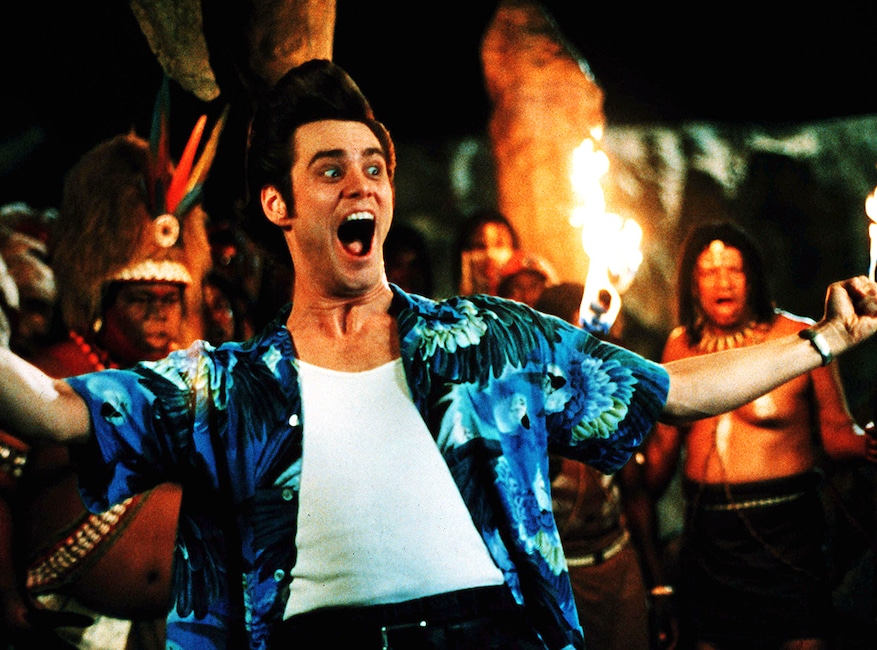 Marsha Blackburn/Morgan Creek/Kobal/Shutterstock
14. In 1990, a then-struggling Carrey wrote himself a $10 million check for "acting services rendered" that he dated Thanksgiving 1995. By the time he was cast in 1994's Dumb and Dumber, his salary had reached that magic number and he left the check in his dad's casket as he was buried that year.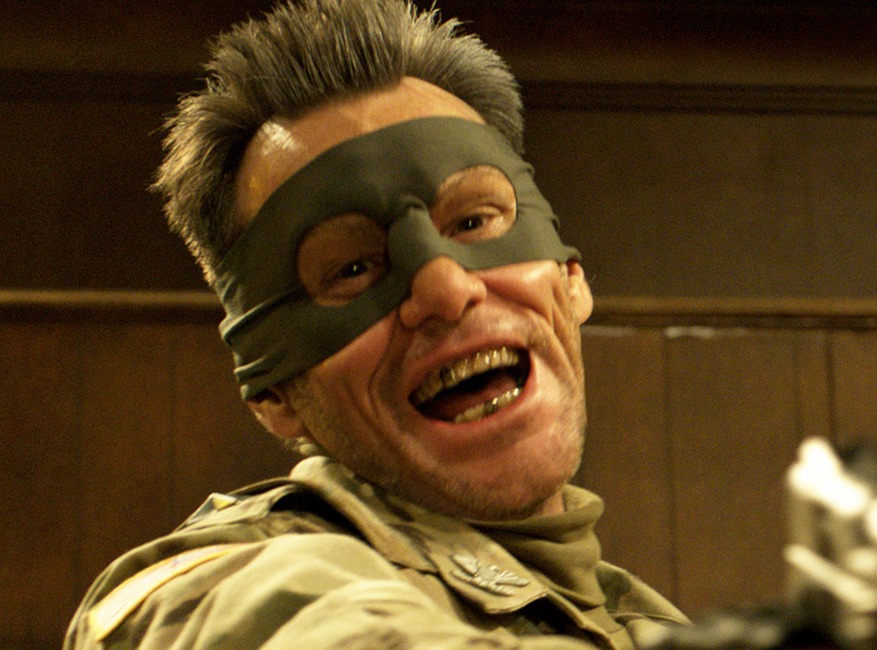 Universal Studios
15. Two months before the release of Kick-Ass 2 in 2013, Carrey withdrew his support for the sequel, in which he co-starred as Colonel Stars and Stripes. Issuing a statement on Twitter, he admitted that, in light of the tragic massacre at Sandy Hook Elementary School, "now in all good conscience, I can not support that level of violence."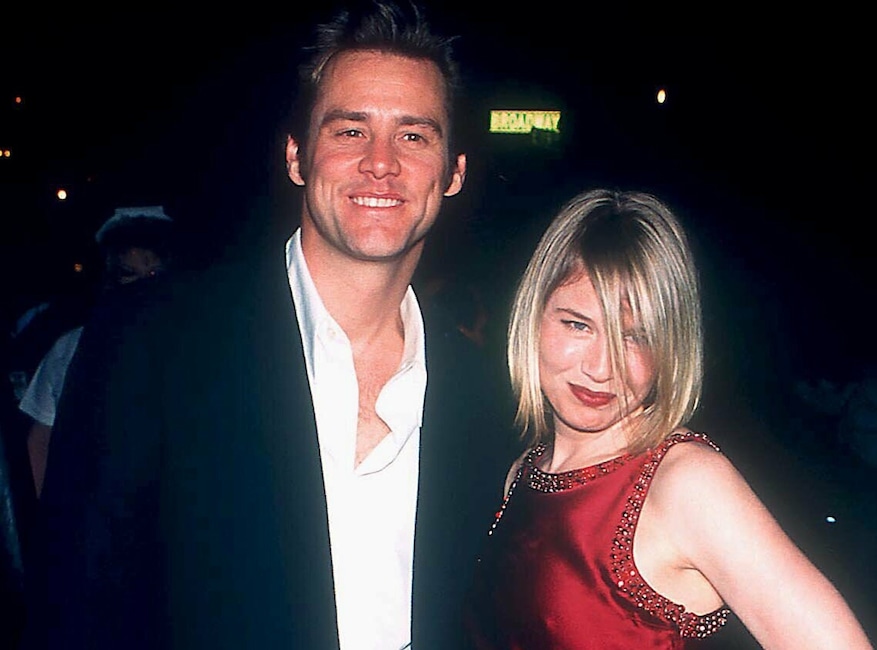 ARALDO DI CROLLLALANZA/REX/Shutterstock
16. In the late '90s and early 2000s, Carrey was romantically linked to his Me, Myself and Irene co-star Renee Zellweger, to whom he was engaged for a brief time.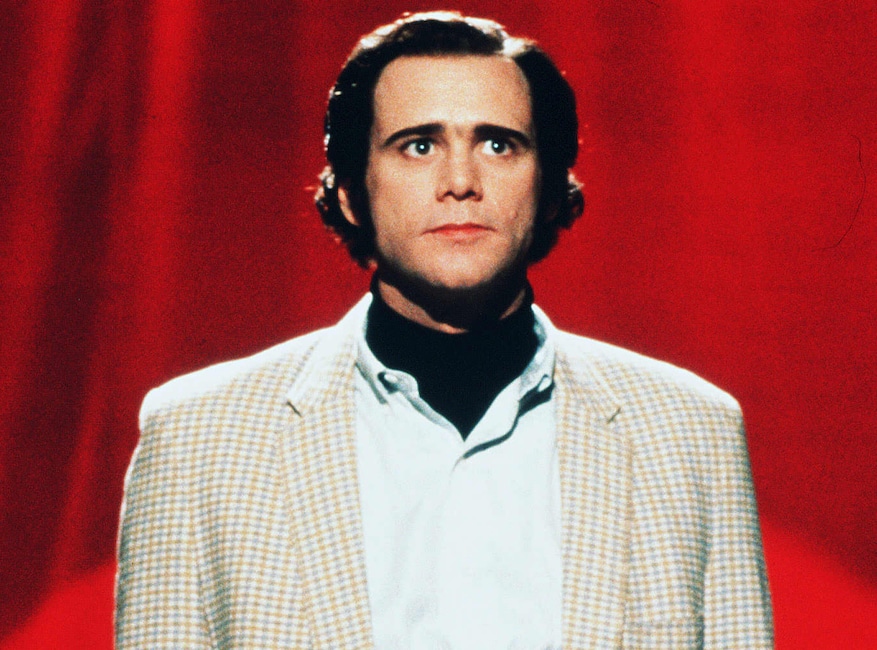 Francois Duhamel/Universal/Kobal/Shutterstock
17. In 1999 and 2000, he won back-to-back Golden Globe Awards for The Truman Show and Man on the Moon. On the latter film, in which he starred as comedy legend Andy Kaufman, he took Method acting to the extreme. As co-star Paul Giamatti told Buzzfeed in 2013, "It was a very strange experience. It was one of the weirdest experiences I've had making a movie, to be honest with you. It was just wacky. Jim was wacky during it. He did this whole thing where he was Andy Kaufman all the time when he was on set and when he was in the costume, and was Tony Clifton all the time when he was Tony Clifton. When he was Tony Clifton, he had cheese — Limburger cheese — in his pockets so he smelled horrible. And he'd constantly be hugging people, and he had it all over his hands and stuff. It was disgusting. He was touching people and making them shake his hands all the time. He smelled horrible. Like, really bad. It was just weird. And that's the least of it."
SGranitz/WireImage
18. In 2010, he became a grandfather when daughter Jane brought a baby boy, Jackson Riley Santana, into the world.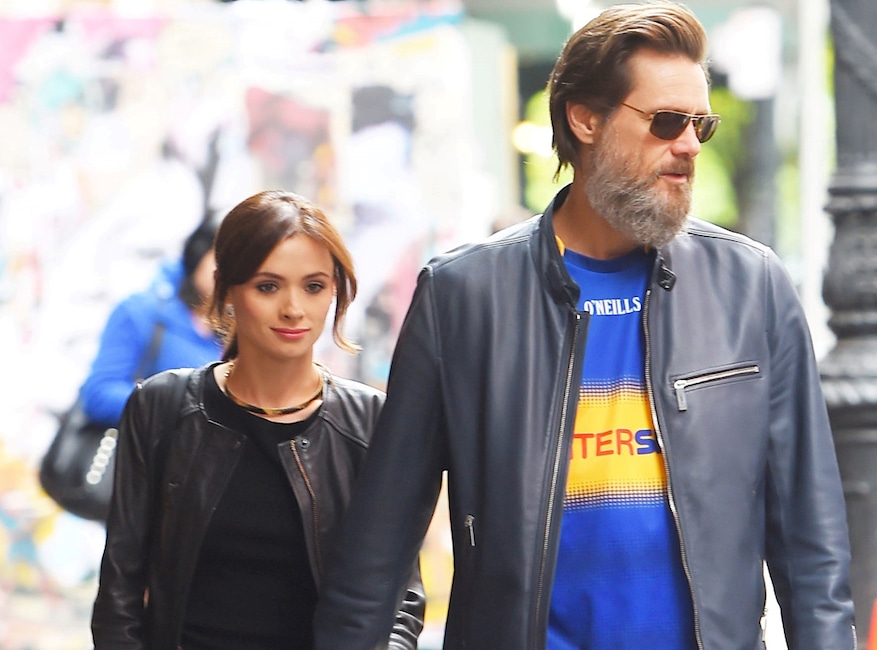 JosiahW / BACKGRID
19. After Carrey's former girlfriend Cathriona White was found dead from a prescription drug overdose in a suspected suicide in 2015 and he served as pallbearer at the funeral in her native Ireland, he was hit with two wrongful death lawsuits, one from her husband and one from her mother. "What a terrible shame," he said in a statement after the first was filed. "Cat's troubles were born long before I met her and sadly her tragic end was beyond anyone's control. I really hope that some day soon people will stop trying to profit from this and let her rest in peace." Both cases were thrown out in 2018.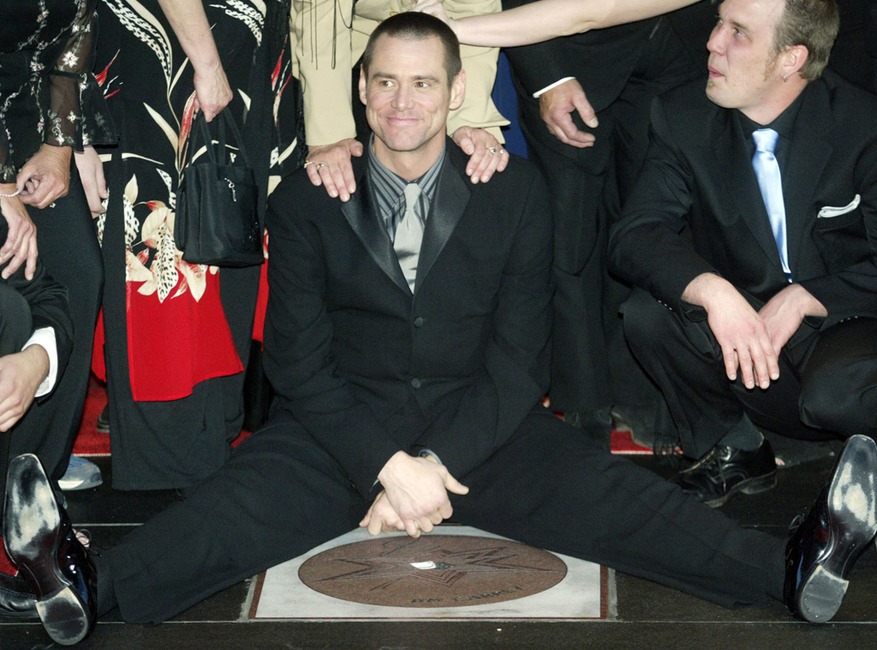 Donald Weber/Getty Images
20. When he became an American citizen in 2004, he didn't renounce his Canadian citizenship and, instead, retained dual citizenship. And it paid off. That same year, he was inducted into the Canadian Walk of Fame. (He's yet to earn a star on the Hollywood Walk of Fame.) And a full decade later, he was honored by Canada Post with a postage stamp.
Kidding returns for season two on Sunday, Feb. 9 at 10 p.m. on Showtime, while Sonic the Hedgehog hits theaters on Friday, Feb. 14. 
var fbstarttime = new Date(); !function(f,b,e,v,n,t,s) { if (f.fbq) return; n = f.fbq = function() { n.callMethod? n.callMethod.apply(n,arguments):n.queue.push(arguments) }; if (!f._fbq) f._fbq = n; n.push = n; n.loaded =! 0; n.version = '2.0'; n.queue = []; t = b.createElement(e); t.async =! 0; t.src = v; s = b.getElementsByTagName(e)[0]; s.parentNode.insertBefore(t, s); }(window, document, 'script', 'https://connect.facebook.net/en_US/fbevents.js');
fbq('init', '1611373942516879'); fbq('track', 'PageView');
var fbendtime = new Date();

Source link